Asemwaldweather ... formerly known as Filderstadtweather
Filderstadtweather ist im Oktober 2016 umgezogen und befindet sich nun im Stuttgarter Stadtteil Asemwald. Aufgrund der deutlich schlechteren Internetanbindung sind die meisten Dinge, die es hier früher gab, derzeit nicht zu realisieren. Die Domain zu ändern betrachte ich deshalb bis auf Weiteres nicht als sinnvoll. Bis auf Weiteres stelle ich nur eine Light-Version zur Verfügung.

In october 2016 Filderstadtweather moved to the Stuttgart subdivision Asemwald. Because of the crappy internet connection here, most of the stuff that had been here in the past can't be realized. Therefor I think, that changing the domain is useless for the time being. Also for the time being I only offer a light version.
---

Blitzkarte / Lightning map
Update jede Minute / Update every minute

Niederschlag / Precipitation
Update alle 5 Minuten / Update every 5 minutes
---
---
Stationsumgebung/Station neighborhood
Hardware: Netatmo
Webcam
Uhrzeit und Datum in UTC/Time and date in UTC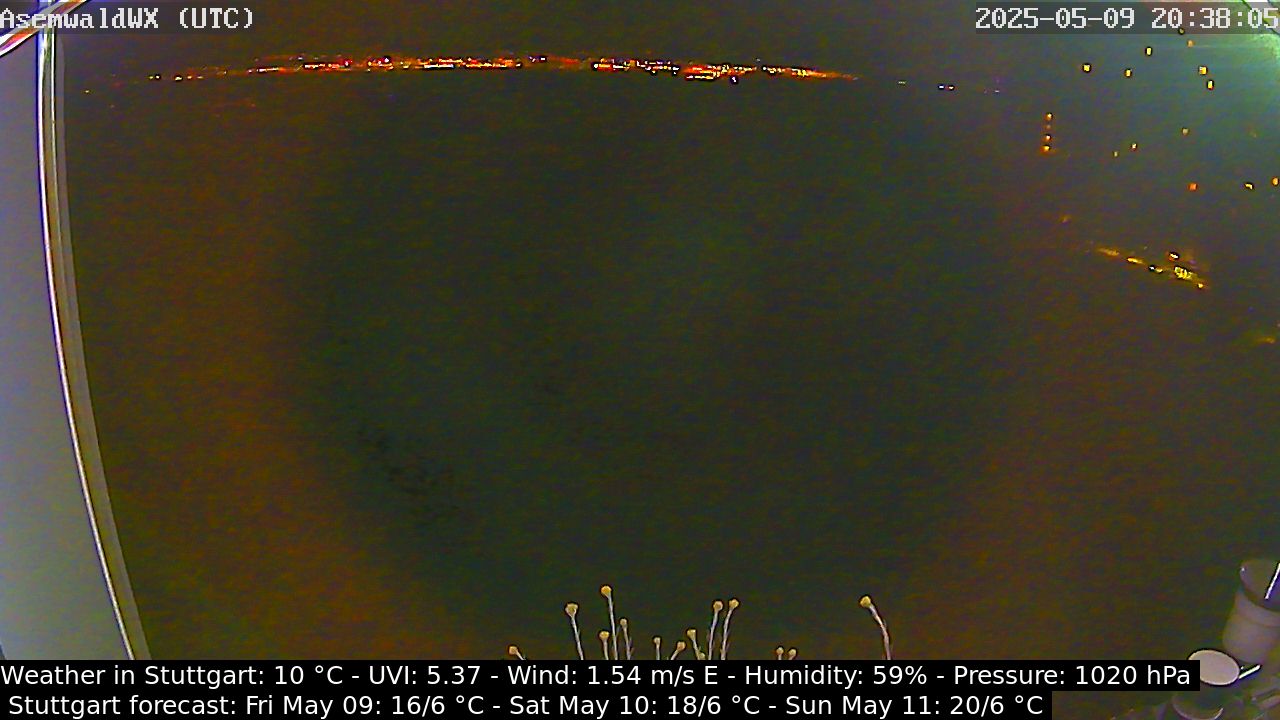 Klicken für volle Auflösung/Click for full resolution
Nützliche Links/Usefull links
Meteosafe!!!
---